Spinal decompression therapy is a non-invasive method designed to reduce the pain and discomfort that comes with a range of spinal conditions. Maintaining a healthy spine is vital for overall well-being, as spinal problems can substantially affect daily life and impede mobility.
Spinal decompression therapy offers a non-surgical solution, relieving pressure, improving spinal alignment, and facilitating the body's natural healing processes.
Whether you're in search of relief from persistent back pain, recuperating from an injury, or striving to improve your spinal health, spinal decompression therapy can serve as the path to a healthier and pain-free life.
Join us on this journey toward a revitalized spine and discover the transformative effects of this visionary therapy.
What is Spinal Decompression?
Spinal decompression is a specialized and non-invasive therapy aimed at alleviating pain and promoting healing within the spine.
It serves as a therapeutic approach to address various spinal conditions, including disc herniations, bulging discs, degenerative disc disease, and facet joint syndrome.
Spinal decompression therapy aims to alleviate pressure on spinal discs and nerves, leading to improved spinal health and effective pain relief.
Spinal decompression is conducted using a specialized table or device where the patient is securely positioned.
The device gently stretches the spine, applying a controlled and targeted distraction force. This distraction force is crucial because it reduces the compression of the spinal discs and nerves.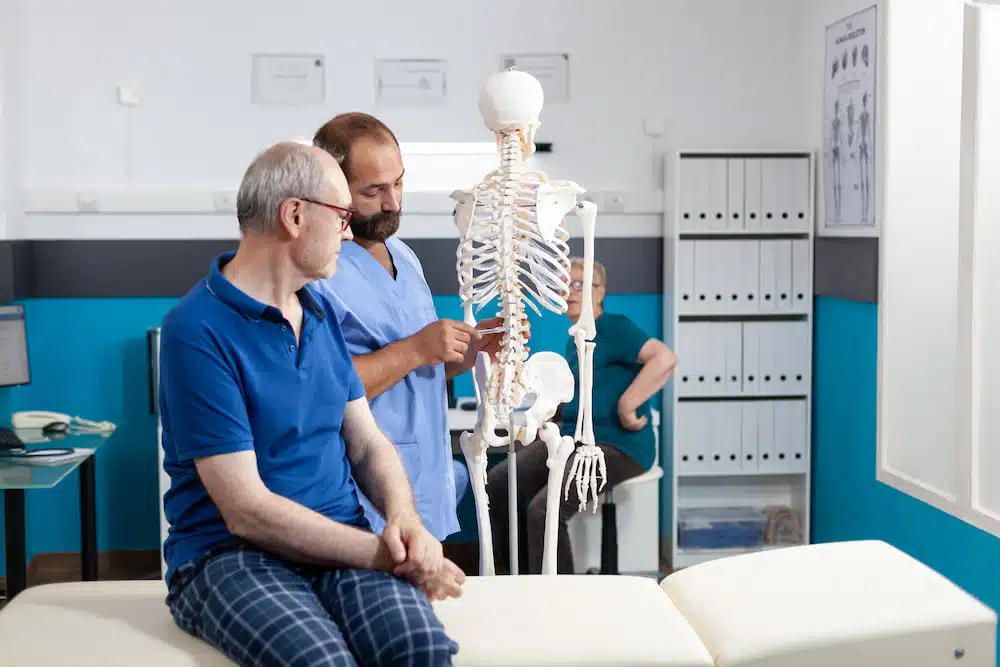 The controlled distraction force applied during spinal decompression creates a negative pressure within the spinal discs, which encourages the retraction of herniated or bulging discs, relieving the pressure on nearby nerves.
This, in turn, promotes the flow of water, oxygen, and essential nutrients into the affected areas, facilitating the body's natural healing processes. It can aid in the repositioning of displaced discs and promote overall spinal alignment, ultimately resulting in a reduction in pain and discomfort.
Spinal decompression provides a non-surgical and highly customizable approach to addressing spinal issues, offering an alternative to more invasive treatments such as surgery.
It is a clinically proven therapy embraced by healthcare professionals as a safe and effective method for enhancing spinal health and providing relief from pain.
Common Conditions Treated with Spinal Decompression
Spinal decompression services offer hope for individuals struggling with a spectrum of spinal conditions. This innovative therapy is particularly effective in addressing the following:
Herniated Discs
When the inner material of a spinal disc protrudes, causing pain and nerve compression, spinal decompression can relieve pressure on the affected disc.
Bulging Discs
Spinal decompression helps reposition bulging discs, alleviating pressure on nerves and promoting their healing.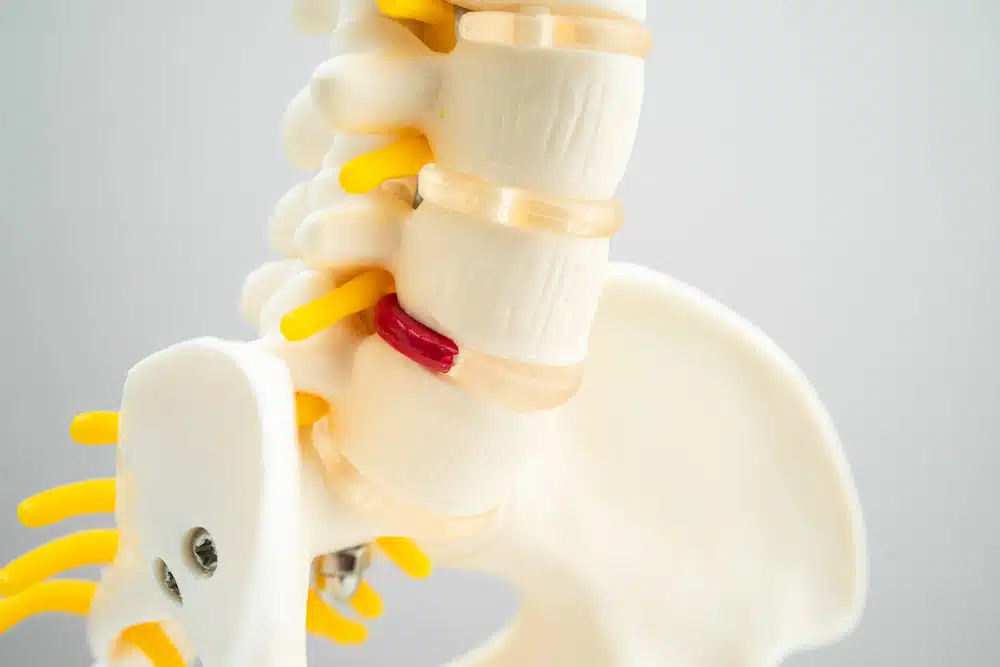 Degenerative Disc Disease
This therapy has the potential to decelerate the degeneration of spinal discs, offering relief to individuals dealing with this age-related condition.
Sciatica
By relieving pressure on the sciatic nerve, spinal decompression offers relief from the radiating pain and discomfort associated with sciatica.
Spinal Stenosis
Spinal decompression can open up the spinal canal, reducing pressure on the nerves and offering relief from the symptoms of spinal stenosis.
Facet Joint Syndrome
In cases where facet joint syndrome causes pain, spinal decompression can help by promoting spinal alignment and reducing discomfort.
Pinched Nerves
By alleviating pressure on pinched nerves, this therapy can offer significant relief for those dealing with nerve compression.
Chronic Back or Neck Pain
Spinal decompression is an effective solution for chronic back or neck pain, addressing the root causes and providing lasting relief.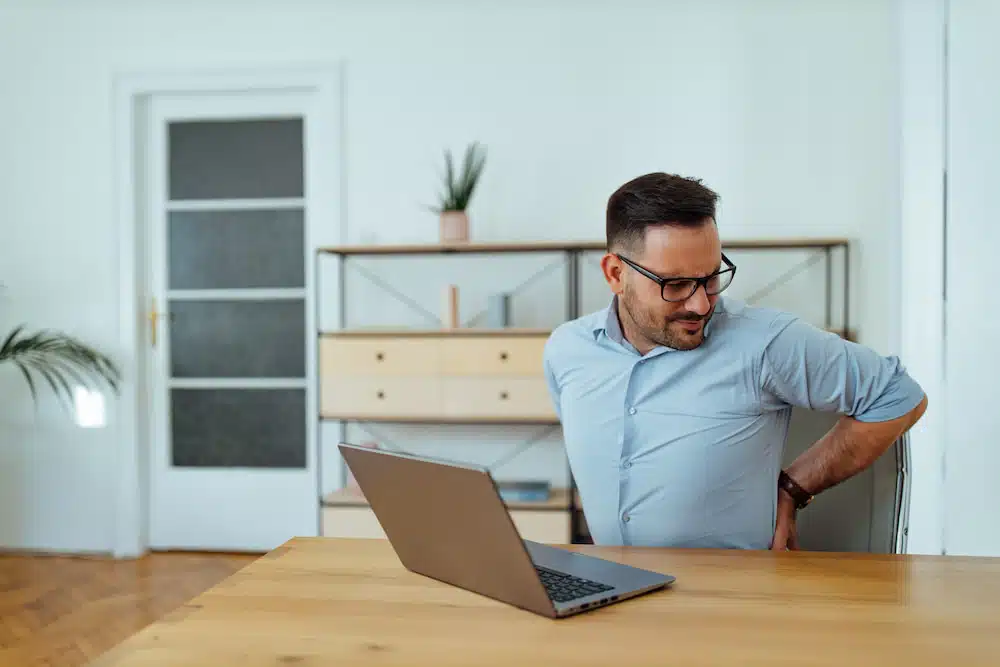 Post-Surgical Pain or Failed Back Surgery Syndrome
For individuals who have undergone spinal surgery and continue to experience pain, spinal decompression can help alleviate post-surgical pain or symptoms of failed back surgery syndrome.
Our Spinal Decompression Service
Better Care Chiropractic and Physical Therapy offers a comprehensive and patient-centered spinal decompression service. Here's what sets us apart: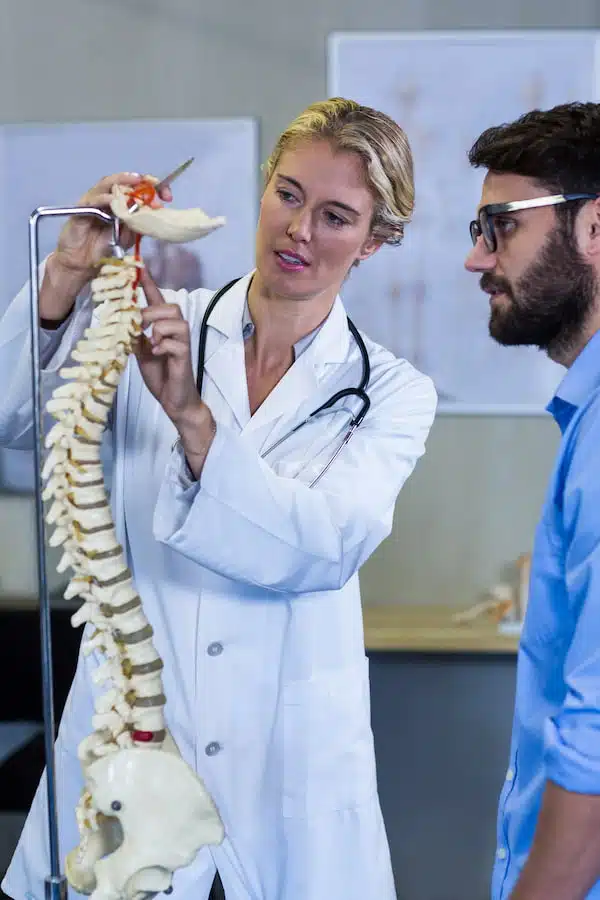 Description of the Specific Spinal Decompression Services Offered
Our spinal decompression services encompass a range of cutting-edge treatments designed to address various spinal conditions.
Whether you're dealing with herniated discs, bulging discs, sciatica, or chronic back pain, we have tailored solutions to suit your needs. Our treatments are carefully curated to relieve pain, improve spinal health, and promote overall well-being.
Qualified and Experienced Healthcare Professionals
Your well-being is our top priority, and we entrust your care to a team of highly qualified and experienced healthcare professionals.
Our chiropractors have a deep understanding of spinal decompression therapy. They are dedicated to providing you with the highest care and expertise.
State-of-the-Art Equipment and Technology
We believe in staying at the forefront of medical advancements. We utilize state-of-the-art equipment and technology for all our spinal decompression services.
Our advanced tools are designed to ensure the safety and effectiveness of your treatments, making your experience with us seamless and reliable.
Emphasis on Personalized Treatment Plans
We understand that each individual is unique, and so are their spinal health needs. That's why we place a strong emphasis on personalized treatment plans.
Your therapy is tailored to your condition, ensuring you receive the most effective care possible. We believe in empowering you with a plan that is as unique as you are.
Benefits of Spinal Decompression
Choosing spinal decompression can unlock a world of advantages for those seeking relief from spinal issues. Here's a glimpse of the benefits of spinal decompression:
Pain Relief
Bid farewell to back, neck, and leg pain. Spinal decompression effectively eases pain by alleviating pressure on spinal nerves and discs. This approach directly targets the underlying causes of discomfort, offering long-lasting relief.
Improved Mobility and Flexibility
Regain your freedom of movement. Spinal decompression enhances spinal health, promoting improved mobility and flexibility. Enjoy an active and pain-free life once again.
Increased Circulation and Nutrient Delivery
Spinal decompression's gentle stretching action encourages better circulation and nutrient delivery to the affected areas. This helps in the healing process, allowing your body to recover naturally.
Non-Invasive and Non-Surgical Alternative
Skip the invasive procedures. Spinal decompression offers a non-invasive and non-surgical alternative to traditional treatments. It's a safer and more comfortable way to address spinal issues.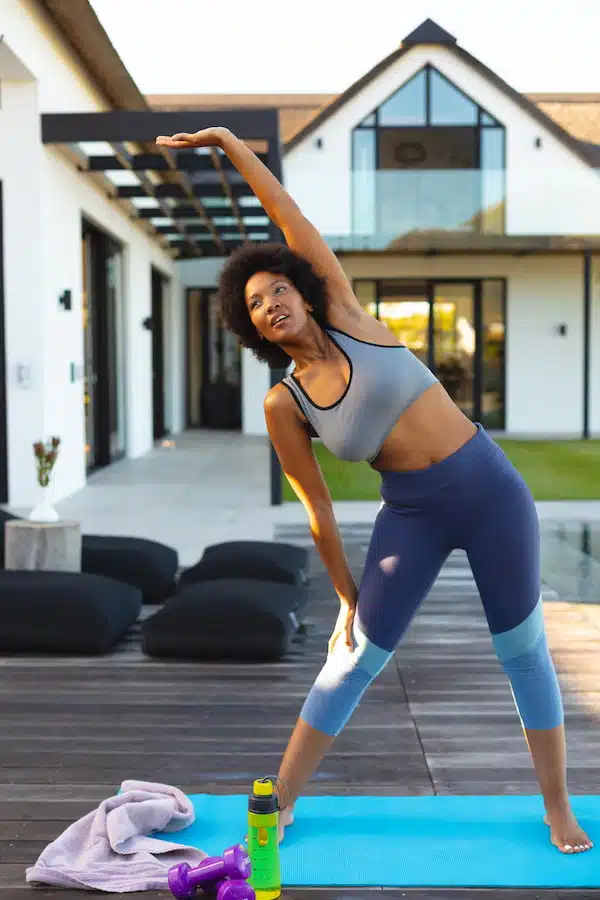 Avoidance or Postponement of Surgery
In some cases, spinal decompression can help you avoid or postpone surgery. It's a proactive approach that may spare you from more invasive interventions and their associated risks.
Personalized Treatment Plans for Effective Results
Spinal decompression is the path to relief from pain, enhanced mobility, and a better quality of life. As we've journeyed through the benefits and the transformative power of spinal decompression, we encourage you to take action and embrace the opportunity to improve your spinal health.
Our commitment to your well-being is unwavering. Our team of dedicated professionals, coupled with state-of-the-art technology, ensures you receive top-quality care. We are here to guide you on your path to a life with less pain, better mobility, and improved spinal health.
So, why wait? Your journey to wellness begins here. Contact us at Better Care Chiropractic and Physical Therapy today.
If you're seeking relief from chronic pain, recovering from an injury, or simply looking to enhance your spinal health, we're here to support you on your path to a healthier, more vibrant life.